About Me
Tutorial TOU
To view any tag larger/full size, click the image :)

You may not copy/paste my tutorials or text/ideas for tuts ANYWHERE!!! I will find out and report you.

You may text link my posts to various groups etc for challenges

If you wish to translate my tutorials, please email me at kacimcvay(at)yahoo.com

My tutorials are from my own ideas. Any resemblance to another tutorial elsewhere is purely coincidental.

Thanks for looking! Any questions, please email me at the above and I will get back to you asap.

*these are subject to change as I can get into aimoo or think of anything new*


Blog Archive


Friday, March 29, 2013
9:08 AM |
Posted by Kaci
|
Edit Post
This tutorial was written by Kaci on March 29, 2013. Any resemblance to any other tutorials is purely coincidental! You may not copy/paste any part of my tuts elsewhere, but you may text link to them for challenges etc!
Supplies Needed:
Tube of choice, I am using one by the amazing Jessica Dougherty, you need a license to use his tubes, you can find out all about that HERE
Scrap kit of choice, I'm using one by ChiChi Designz called IB-Jessica Dougherty 24-1, you can find this kit HERE
Mask of choice
Let's Begin!
Start out by opening frame 2
Hit shift D on your keyboard and close the original
Rotate your image 90 degrees, either side, all layers checked
Now go to Image, Canvas Size and change it too 800x800
Resize your frame, 90% with all layers NOT CHECKED
Add a new layer and send to the bottom
Select all and paste paper4 into your selection
Select none
Apply mask of choice
Merge group
Resize your mask and position differently if desired
Select your rectangle selection tool, make sure tolerance is at 20 and feather 0, mode add and contiguous checked
Select so that the inner frame is fully selected
Add paper2 below your frame
Invert your selection and hit delete
Add your tube, making it look as if the bottom is under the frame and the top is above, use my tag as reference
Add a drop shadow of your choice to your frame
Add any other embellishments you like
Again use my tag for reference
Resize each to your liking
Add any dropshadows of choice
Add your name and any copyright info you need
Save as png!
Thanks for trying my tut
IE: For reference, most of my tutorials use the same settings provided in the screen shots! The sizes and rotation degrees vary some but that can be a basis to go by ;)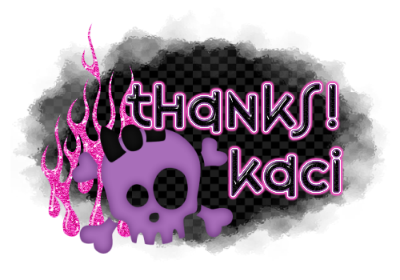 Labels:
CDO
,
ChiChi Designz
,
Jessica Dougherty
,
ptu kit
|
0 comments
Labels