About Me
Tutorial TOU
To view any tag larger/full size, click the image :)

You may not copy/paste my tutorials or text/ideas for tuts ANYWHERE!!! I will find out and report you.

You may text link my posts to various groups etc for challenges

If you wish to translate my tutorials, please email me at kacimcvay(at)yahoo.com

My tutorials are from my own ideas. Any resemblance to another tutorial elsewhere is purely coincidental.

Thanks for looking! Any questions, please email me at the above and I will get back to you asap.

*these are subject to change as I can get into aimoo or think of anything new*


Blog Archive


Saturday, May 21, 2011
12:09 PM |
Posted by Kaci
|
Edit Post
This tutorial was written by Kaci on May 21, 2011. Any resemblance to any other tutorials is purely coincidental! You may not copy/paste any part of my tuts elsewhere, but you may text link to them for challenges etc!
Supplies Needed:
StarryTemp by Me, you can find it HERE
Tube or image of choice, I am using the fantastic artwork of Zebrush, you can find these tubes HERE
Plugin: Penta Color Dot and VTR2, Kang Houdini is only Sleeping, Tramages Tow The Line and Pool Shadow, and Xero Fritillary
Mask of choice, I used one of Linda's from HERE
Fonts of choice, I used pf tempesta, pf champion, and carpenter script
Texture of choice, you can search textures on deviantart for some great ones!
Frame by Missy
HERE
, visit her blog for lots of great goodies
HERE
!!!
Let's Begin!
Open my template
Hit shift d and close the original
Copy/paste the frame and gradient background onto the temp
Center both n line up the gradient :)
Delete raster layer 11
Add a new raster layer and send to the bottom
Select two colors from your tube
Go to your foreground, gradient and use these settings
Fill your new layer with your gradient
Apply mask of choice
Merge group
Colorize raster 5 with these settings *this is how I colorize EVERYTHING*
Apply and then add a noise of your choice
Merge all of the black rectangles together
Apply Kang Houdini is only Sleeping with these settings
Repeat your coloring from your stars on your circles
Apply Xero Fritillary with these settings
Colorize your raster 7 to your liking
On this layer, select all, float, and defloat
Paste a texture of choice over this layer
Invert selection and hit delete
Select none
Change the blendmode on your texture to overlay or to your liking
Add noise of choice to your small white stars
Colorize your frame gradient to your liking
Apply penta color dot with these settings
Paste your tube above your gradient layer
Duplicate and arrange to your liking
Merge them together
On your gradient layer, select all, float, and defloat
On your tubes layer invert your selection and hit delete
Select none
Change the blend mode to soft light
Now apply Tramages Pool Shadow with these settings
Then apply penta vtr default settings
Lower the opacity to around 75 or to your liking
Add your tube of choice
Resize and position to your liking
Duplicate
On your dupe layer, apply a gaussian blur of 2 and change the blend mode to hard light
Lower the opacity to around 65
Using a font of choice, type a wording of choice
Add a noise of choice
Apply Eye Candy Gradient Glow with settings of choice
Add your name and copyrights
Add dropshadows to your liking
Save!
Thanks for trying my old skool tut!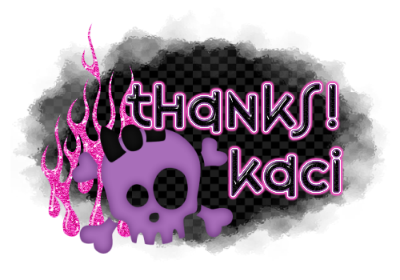 Labels